United Bravo and Redi-Go to compete with Suzuki Mehran in Pakistan
Competition in any field or market will compel all participants to bring their 'A' game. There was a time, not so long ago when there were just three automakers in Pakistan, namely Toyota, Suzuki, and Honda. But today due to the auto policy 2016-21 many local and foreign auto brands have entered in the Pakistani auto market, creating solid competition.
United Autos and Nissan are two names that have now entered Pakistan's auto industry. The passenger cars that both these companies will launch, will be in direct competition with Pakistan's most popular car 'Suzuki Mehran'.
For more than 30 years, Mehran has been the most 'convenient to buy' affordable car for the Pakistanis. For the middle class of Pakistan, Suzuki Mehran was the only option, it was cheap, reliable and suitable. Even though there was news circulating that Pak Suzuki might discontinue Mehran but as per 2017 statistics Mehran was the top seller hatchback with its 42,985 units sold in the previous year.
But now it seems that Mehran will finally have some competition and Pakistani auto consumers will, at last, have some choice and option in choosing an affordable car. The monopoly Suzuki Mehran enjoyed will soon end.
United Autos' Bravo and Datsun Redi-Go are two new 800cc cars that are entering Pakistan's market. United Autos has confirmed that it will launch the car soon in the country. As for Redi-GO by Nissan, its launch date is not confirmed but it will be launched in collaboration with Ghandhara Nissan.
Datsun Redi-Go launched globally in 2016. The dimensions of the car are 3429 mm length, 1560 mm width, 1541 mm height, and 2348 mm wheelbase. The mileage of the car is almost 25 km/l and its fuel capacity is 35 liters. Nissan is planning to introduce Datsun Go and Go+ in Pakistan.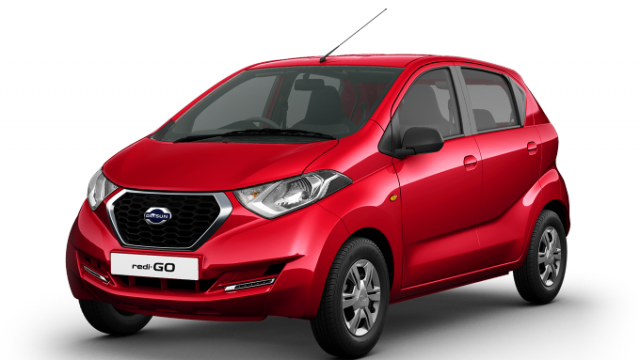 As for United Bravo, the car looks new and modern with an innovative design. The rear side of the car looks like Kia Rio. The door handles are pull type, alloy wheels are seen, fog and split tail lamps, a 3-spoke steering wheel, and a centered multimedia screen.