Here is the list of top 5 cheapest smartphones in Pakistan. 
Rivo Rhythm RX45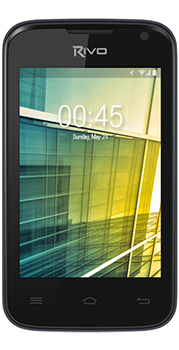 Price – PKR 3250
Rivo Rhythm RX45 is the cheapest smartphone in the market. It has a dual core processor which delivers high performance and runs on an Android KitKat operating system. The phone has 512MB RAM, 32GB storage, internal storage of 4GB, 3.5 inches screen, 320×480 resolution, and it offers the 3G network to its users.
The phone is available in three colors, blue, black, and white. It has a 3.2-megapixel camera on rear and 1.3 megapixels camera on the front. The battery life of the phone 1800mAh is just amazing. On standby, the battery survives for 3 days while on talk time it survives for a whole day. Furthermore, the users can record videos on the phone at 480P.  There is 3.5mm audio jack that allows you to listen to music and share it. All in all the phone is affordable and has all necessary features.
GFive Smart 2
Price – PKR 3250
Affordable, convenient and a reliable phone – GFive Smart 2. The smartphone supports two SIM-cards valuing communication and functionality. It has a dual-core ARM Cortex-A7 processor, the frequency of 1.2 GHz, 480×800 pixel resolution, runs on Android 4.2 operating system, powerful battery, torch, 3.5mm audio jack, and much more. Extra apps include Voice search, We Chat, Skype, Calendar, Calculator, Tasks, and Document Organizer.
GFive Smart 1, Give Five President Shark 1 and Shark 2 are also quite affordable smartphones available in Pakistan.
Voice V850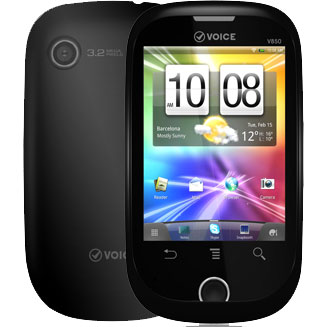 Price – PKR 3700
Another cheap smartphone available in Pakistan is Voice V850. It has dual-sim and it runs on Android OS, v2.3.6 (Gingerbread) operating system. The dimension of the phone is 104mm x 56.8mm x 13.3mm and it weighs 105g. The resolution of the smartphone is 240 x 320 pixels. MicroSD card slot is available which supports up to 32GB. There is only one main 3.2-megapixel camera and video feature is available.
The phone is available in black and brown colors.
OPhone Iris 410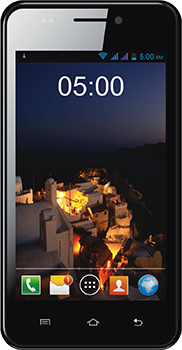 Price – PKR 3600
Ophone Iris 410 is a cheap yet elegant smartphone. The phone has fast 1.0 GHz single core processor, dual sim, TFT display and multi-touch technology. It is available in four colors white, yellow, blue, and red. The build in memory of the phone is 4GB and 256MB RAM. The phone features 2MP main camera and 0.3MP front camera. So you can take amazing pictures and selfies through the phone. Extra apps on the phone include Google Search, Maps, Gmail, Facebook, Skype, Youtube, Twitter, Yahoo, and Speakerphone.
Ophone Iris 410 has an amazing 1200 mAh battery.
Mobilink Jazz Xplore JS300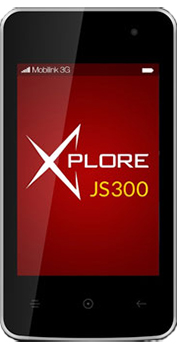 Price – PKR 4299
Mobilink Jazz Xplore JS300 is a dual sim device and cheapest 3G internet provider phone in the market. It has the old MediaTek chipset which is why the phone is a bit slow. Also, dual-core 1.0GHz processor inside the chipset can't handle large applications. But the phone has a good camera quality with a 2MP rear camera which is supported by LED flashlight and VGA front camera. The phone has Bluetooth and Wi-Fi support. The external memory card of the smartphone supports up to 64GB. The battery of the phone is 1300mAh that allows internet surfing for more than 6 hours and music playback for over ten hours. Extra apps on the phone include Maps, Gmail, YouTube, MP4/WMV/H.264/H.263 player, and MP3/AAC/WMA/WAV player. It is available in black color.
Media coordinator and junior editor at Research Snipers RS-NEWS, I studied mass communication and interested technology business, I have 3 years experience in the media industry.