Here is the list of top 10 scariest places in the world. 
Pluckley Village in England
Pluckley village in England is one of the most haunted places on Earth. It is believed that the village is home to 12 to 16 ghosts. The village was named the most haunted place in England in 1989 by Guinness World Records. The paranormal activities in the village include screaming of a man, ghost of a schoolmaster left hanging by kids, ghost of an old woman who accidentally burnt herself to death. Many such myths are attached to the Pluckley village in England.
Island of Dolls in Mexico
One of the creepiest tourist destinations is located in Xochimilco, Mexico City. The Island of Dolls is home to thousands of terrifying dolls. The local legend is that Island of Dolls is a creation of the caretaker of the area. He found a body of a young girl who drowned there and to pay his respects he hung her doll on a tree. For next fifty years, he kept doing that, adding the number of dolls with each passing year. When he died in 2001, people kept the place as it is. The dolls appear to be the decaying corpses of young children. This whole look of the area makes it scary and give a haunted feel to the place.
Dumas Beach in Gujrat
Dumas Beach in Gujrat is known as one of the most haunted places in India. It is said that winds that blow on the beach come with whispers. It is believed that people have lost lives here because the place is haunted. Legend is that the beach was used a burial ground by Hindus, thus it is a resting ground for unsettled souls. It is also reported people have disappeared mysteriously from the place and have never been found again.
Door to Hell in Turkmenistan
In the middle of Karakum Desert in Ahal Province in Turkmenistan lies the 'Door to Hell'. The name was given to a 230-foot-wide crater by locals as it just won't stop burning. Above 40 years have passed and the fire still burns there, making it a scary place for locals and tourists. The unpleasant smell of sulfur burning, unfriendly appearance to the place & health issues keep the people away from 'Door to Hell'.
Hill of Crosses in Lithuania
From 14th century Crosses are placed at a spot in northern Lithuania. At that time the crosses signified a desire and an effort for Lithuanian independence. Then in 1831 after a peasant movement started people remember the place as that of dead rebels So people kept adding crosses. During Soviet's authority from 1944 to 1991, the hill was bulldozed thrice to remove the crosses but the locals kept adding them. Now the place has over 100,000 crosses that move together like wind chimes and give a scary look to the place. The place appears haunted even though it is a sacred pilgrimage site.
Hashima Island in Japan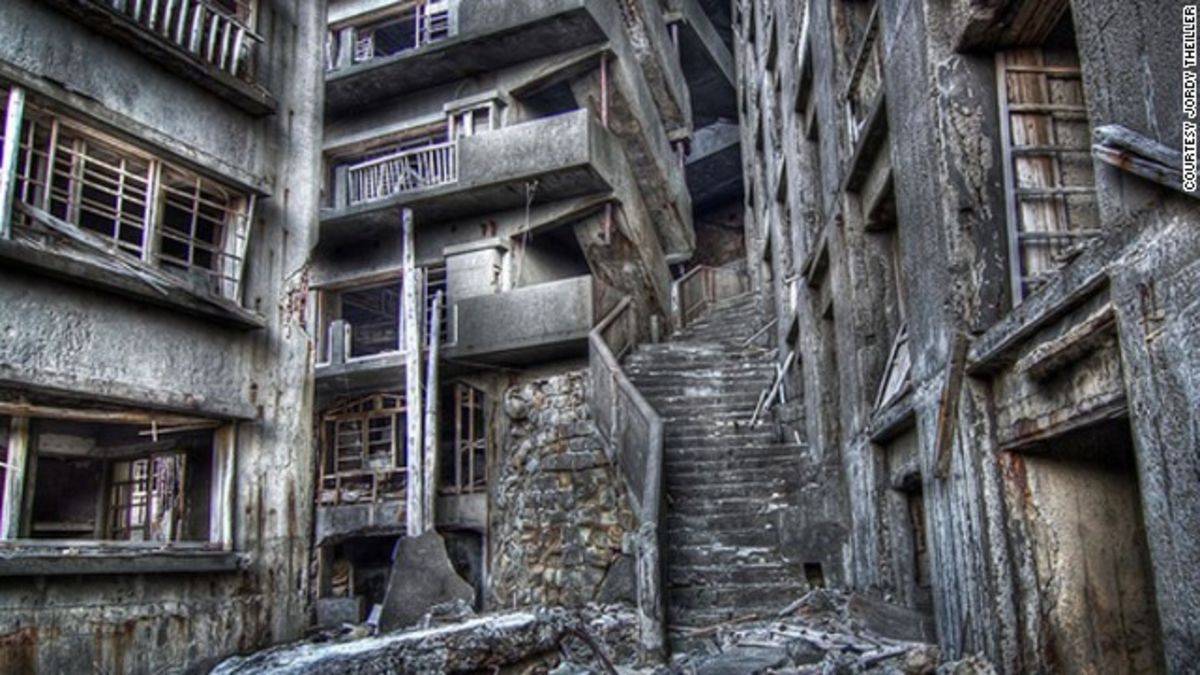 Hashima Island, also called Battleship Island is a scary, creepy abandoned placed in Japan. The Island served as a mine and a ruthless prisoner war camp in the past. In 1974 it was abandoned for various reasons, one being that it is believed to be haunted. If you feel an urge to know what will happen to the world when all humans die or disappear, visit the ghost place.
Catacombs of Paris in France
Catacombs of Paris or Municipal Ossuary is a scary place located in France. Apart from being the home of skeletons, creepy stories are attached to the place. It is said that not all tourists gone in have come back out of the place. Those who have gone at night reported hearing walls talking to them. Also, rumor suggests that people have turned mad wandering through the maze-like tunnels.
Hanging Coffins of Sagada in the Philippines
Dead are not buried in the ground in Sagada, Philippines. They are buried in coffins that are attached to the cliffs. It is a tradition in the area to bury the dead like this and it goes back thousands of years. Most of the coffins are thousands of years old and all of them together just gives a spine-chilling appearance to the area. Coffins hanging from the cliff can force anyone to tremble out of fear.
Castle of Good Hope in South Africa
One of the oldest buildings in South Africa was once a fort and a prison. It is said that former governor of the area Pieter van Noodt still roam around the castle and a big dog welcomes the visitors and then just disappears giving Castle of Good Hope a scary look.
Mohatta Palace in Pakistan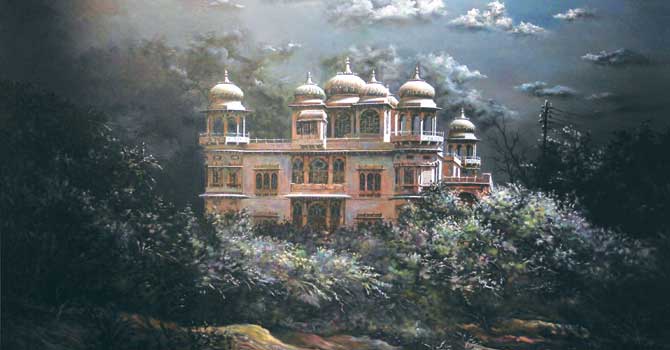 In 1927 this palace was built in Karachi. It was a summer home of a Rajasthan businessman. Though there has been no proper supernatural incident reported, stories have been heard like guards claimed that they heard the sounds of parties going on in the palace only to find nothing at all. Glass floating in the air etc.