Rats Chew up Cash Worth Rs1.3 million inside an ATM – Pictures & Video
Rats chew up money inside an ATM worth Rs 1.3 million. This incident took place inside an ATM in Assam's Tinsukia Laipuli area in India. A private security company deposited money worth Rs 1.3 million in the ATM on May 19th. After this, the machine went out of service on May 20th. On June 11th, the company opened the ATM and found a mess inside. The whole sum worth Rs1.3 million was torn into pieces by mice. Most of the notes were of  Rs500 and Rs2,000 value. The money that was entered in the ATM was shredded by rats who somehow managed to enter in the machine.
The case has been registered to the local police and an investigation is being started to look into the matter.
Till then let us look at some of the pictures of the ATM and the money destroyed by the rats.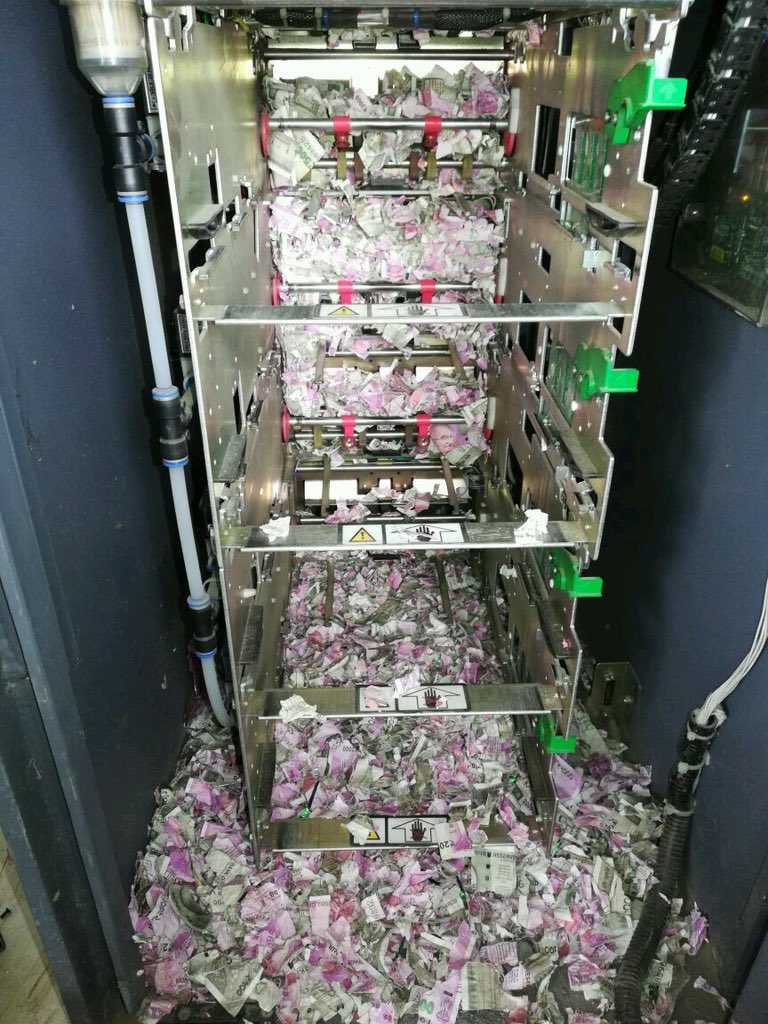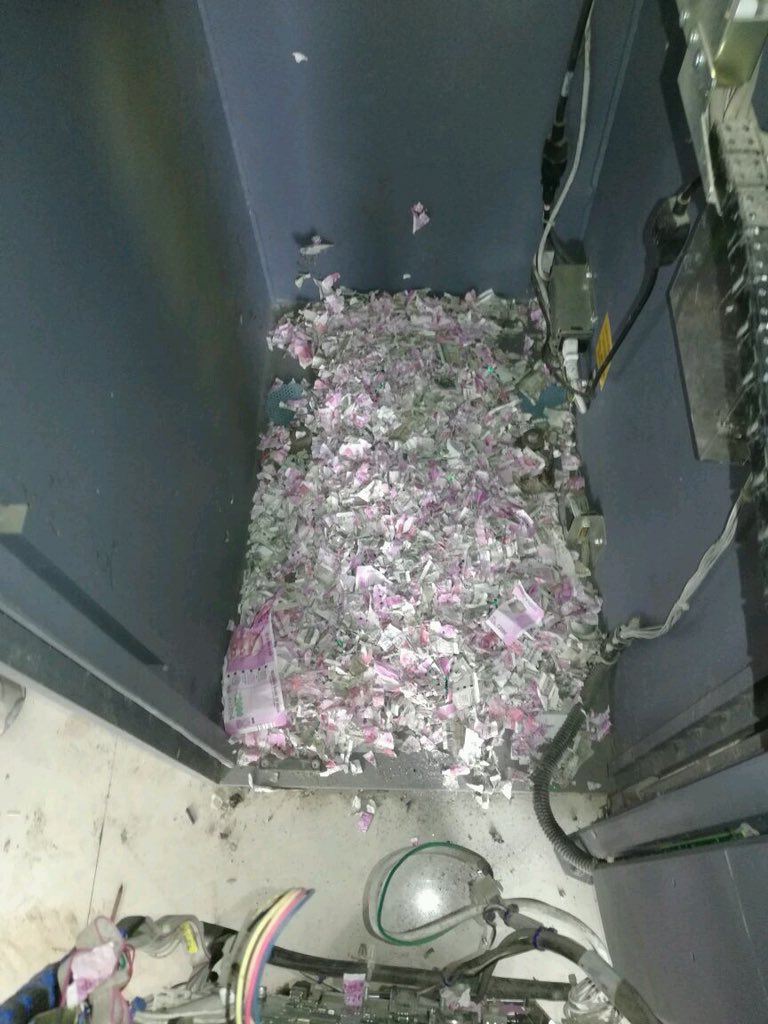 Video
Tweets
"Really Size doesn't matter!! What a rat this is! Rat-bitten bank notes worth Rs 12 lakh 38 thousand. Torn notes and dead rat found inside ATM in Tinsukia Assam. Rat found dead before little one could bite remaining Rs 17 lakh 10 thousand."
Really Size doesn't matter!! What a rat this is! Rat-bitten bank notes worth Rs 12 lakh 38 thousand. Torn notes and dead rat found inside ATM in Tinsukia Assam. Rat found dead before little one could bite remaining Rs 17 lakh 10 thousand. pic.twitter.com/3Omns7gAZH

— Nandan Pratim Sharma Bordoloi 🇮🇳 (@NANDANPRATIM) June 18, 2018
"Rats chew up ₹12 lakhs in cash at an ATM in Tinsukia, Assam- the out-of-service ATM was left locked for a month in Tinsukia, Assam (ATM maintenance staff retrieved around ₹17 lakh in undamaged notes when they went to service the cash machine)."
Rats chew up ₹12 lakhs in cash at an ATM in Tinsukia, Assam- the out-of-service ATM was left locked for a month in Tinsukia, Assam (ATM maintenance staff retrieved around ₹17 lakh in undamaged notes when they went to service the cash machine).

— Sayoni Aiyar (@sayoniaiyar) June 18, 2018
"Guess this is another benefit of digital #cryptocurrency via the #blockchain community! "Rats chew up cash worth $18,000 in an Indian ATM"
Guess this is another benefit of digital #cryptocurrency via the #blockchain community!

"Rats chew up cash worth $18,000 in an Indian ATM" https://t.co/Cwk939s9gk

— Hoard (@Hoard) June 19, 2018
"Feast? Mice don't *eat* paper, they chew them into small pieces to make comfy nests. "The ATM had been shut due to technical failure since May 20. But little did anyone know that behind the shut ATM, the mice were having a feast of their own…"
Feast? Mice don't *eat* paper, they chew them into small pieces to make comfy nests.

"The ATM had been shut due to technical failure since May 20. But little did anyone know that behind the shut ATM, the mice were having a feast of their own…" https://t.co/vIPEmswj5F

— Anamika (@AnaMyID) June 19, 2018