PM Cars for Auction – Pictures and Video
A video has been released of the luxury Prime Minister House cars that will be put on auction on September 17th, 2018. After the announcement by Prime Minister Imran Khan the PM House cars have been put on auction. The auction timing is 10:00 am onwards.
Here is the video of the PM Cars
Prime Minister's Ultra Luxrious vehicles all set for Auction! Happening for the first time in Pakistan. :O :#PakWheels #Auction #PM #Luxury

Posted by PakWheels.com on Wednesday, September 5, 2018
Checkout #PM House cars for auction 👍👍👍#PTI #Nayapakistan #PMAusterityDrive @siasatpk @PTIofficial pic.twitter.com/zJ0vEqjre2

— PTI Member (@AfaanPTI) September 5, 2018
In the video, it can be seen that high-end luxury cars are being auctioned including Mercedes Benz S-300, Maybach S-600, BMW 7-Series, BMW X-Series and others.
According to the list published by the government, the cars that are being auctioned are
BMWs – 8
Mercedes Benz – 28
Honda cars – 9
Suzuki – 8
Toyota cars – 40
Mitsubishi – 5
Cherokee – 2
 Nissan – 1
 Hino Bus – 1
Here is the list of all the vehicles.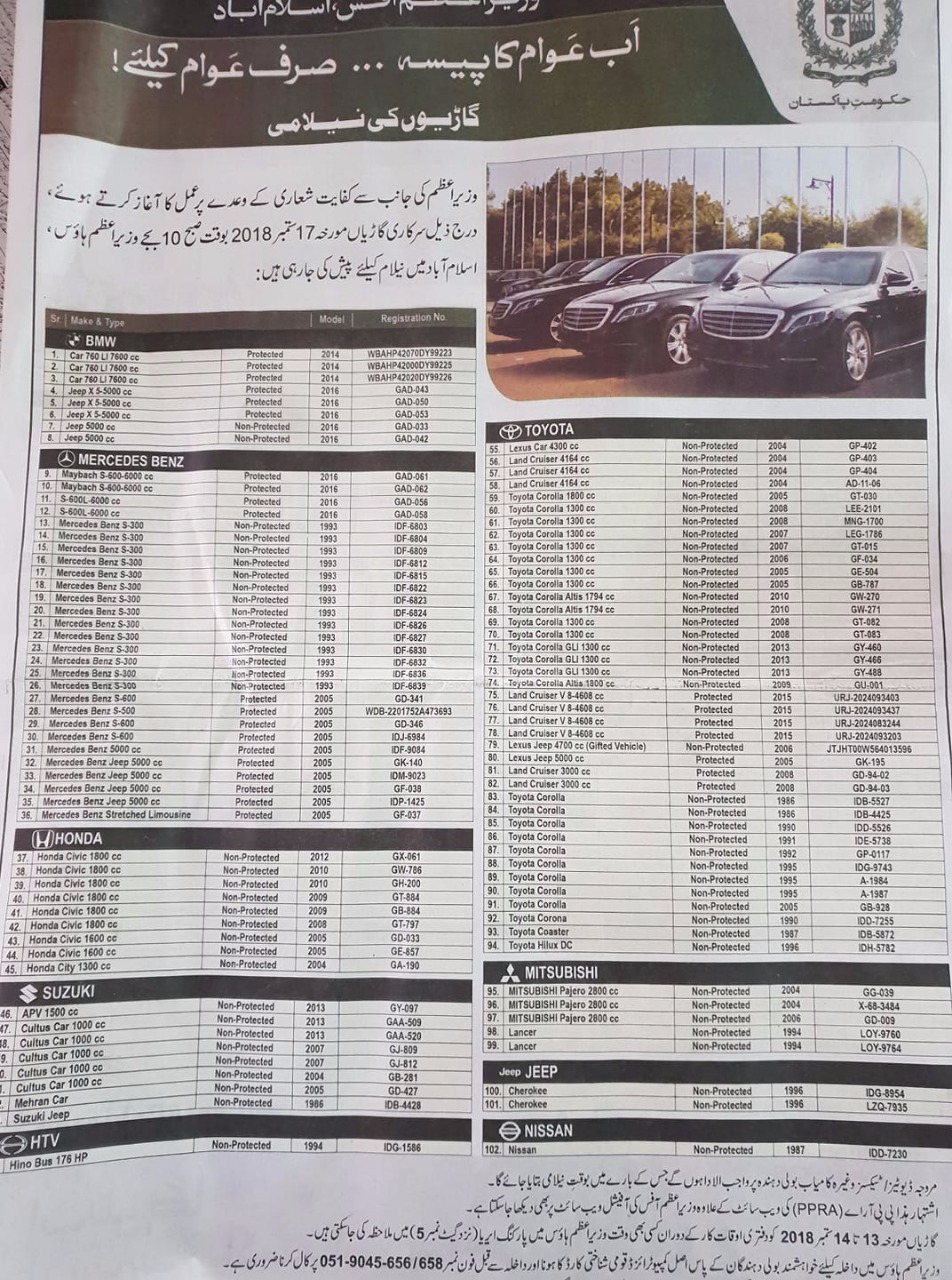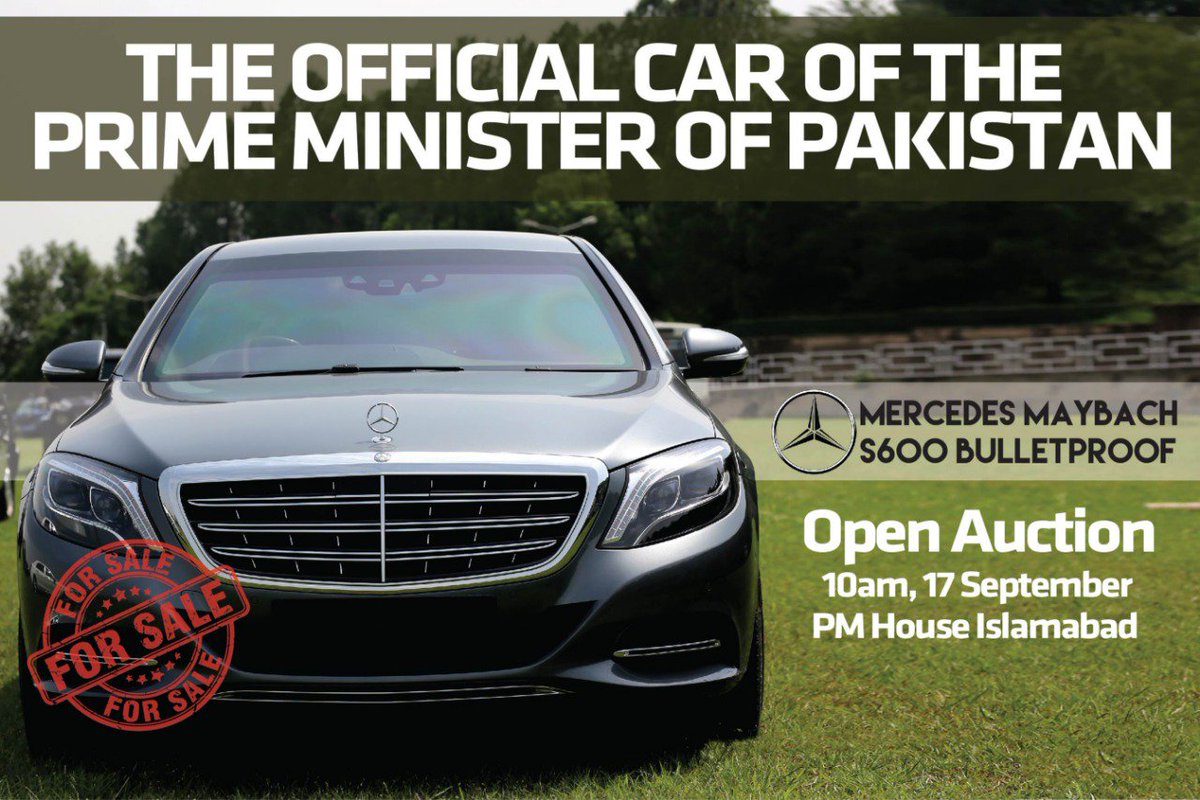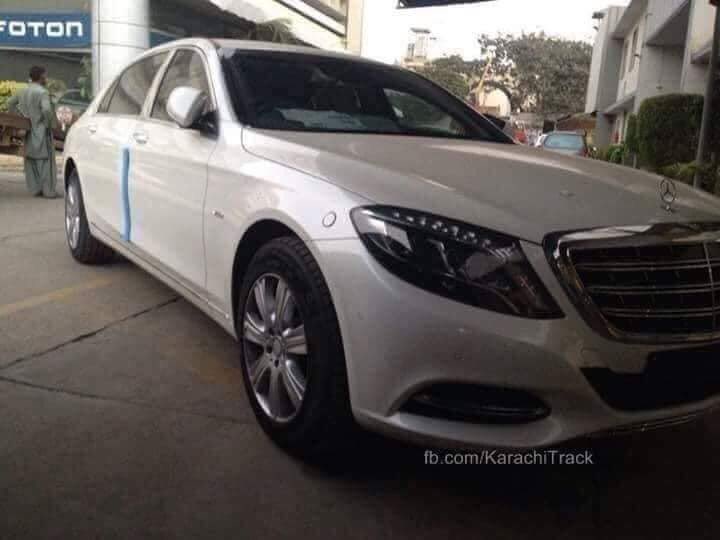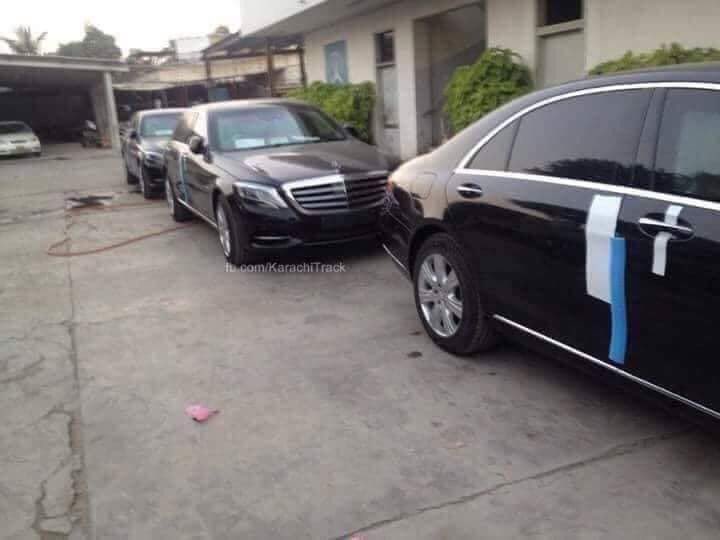 Imran Khan in his speech on 19th August said, "The prime minister, which is me, also has 33 bulletproof cars. We have helicopters and airplanes to fly us. We have massive governor houses and every conceivable luxury. On one hand we don't have money to spend on our people; on the other hand, we have a section of our people living like our colonial masters used to live."
He said, " We will put all the cars up for auction. However, I will have to keep two of the cars because my intelligence agencies told me that my life is under threat. We will be auctioning off all the other bulletproof cars. I invite businesses to come and buy them. We will put the proceeds of that auction in the state treasury."