Globally countries are making progress in the auto sector, introducing new cars, fuel-efficient vehicles, better features, more innovation in style, interior and exterior. Pakistan is far behind in this race. But something Pakistan has introduced in the auto sector is the truck art on vehicles. Pakistan's truck art is famous internationally. When people buy trucks in Pakistan, they spent thousands just to decorate it in a unique style. Initially, trucks and buses both were decorated in Pakistan, but now it is just limited to trucks.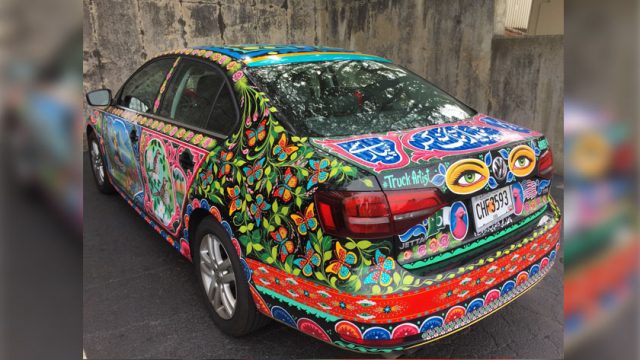 We all know that many foreigners living in Pakistan, get inspired by Pakistan's truck art and decorate their cars as well. But now Pakistan truck art has reached another continent. It has now landed in the USA.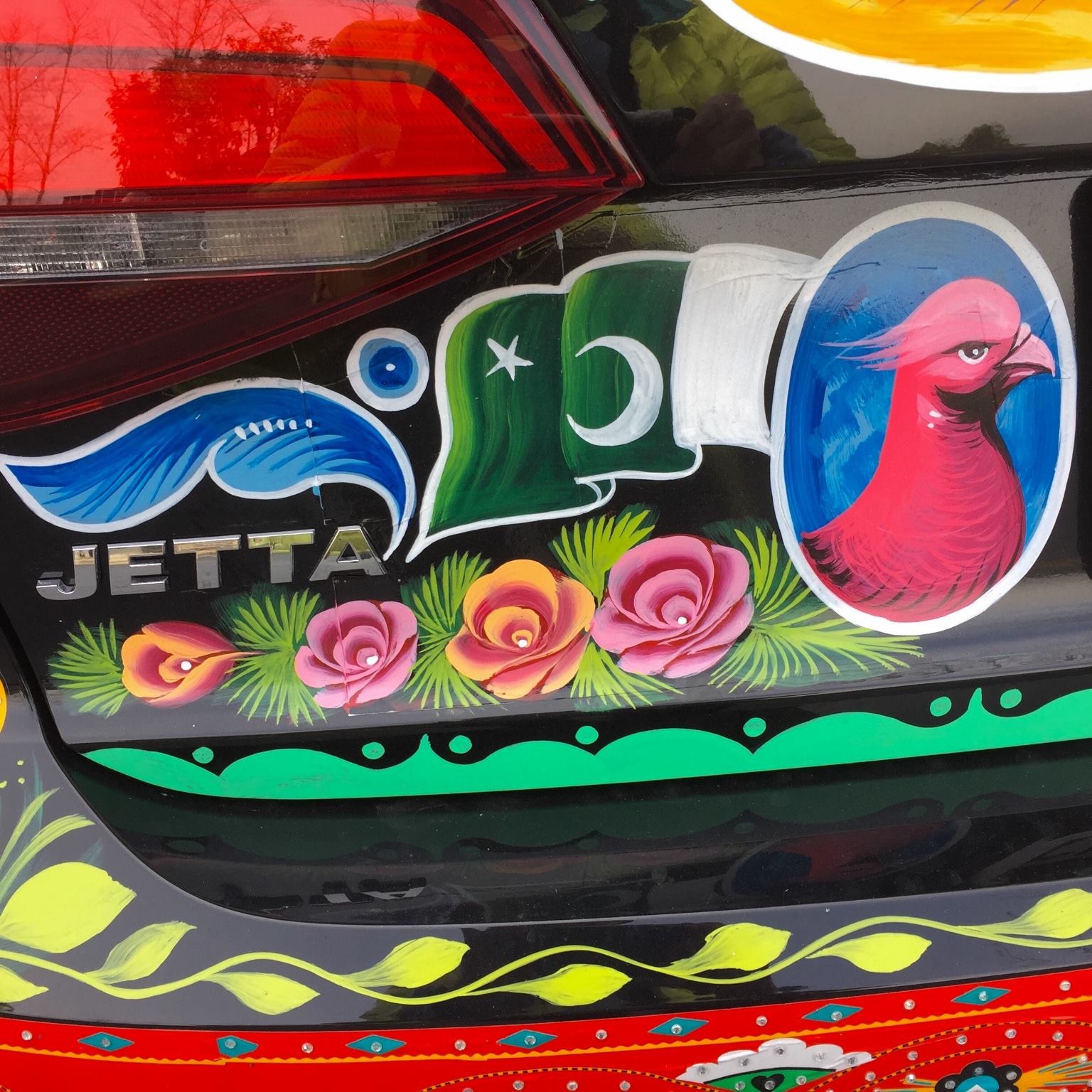 A picture was posted quite recently of a Volkswagen Jetta that was decorated completely in the Pakistani truck style. The picture was posted on Facebook in the USA. The truck has all ingredients of a typical Pakistani style truck including two eyes, birds, flowers and a Pakistan's flag.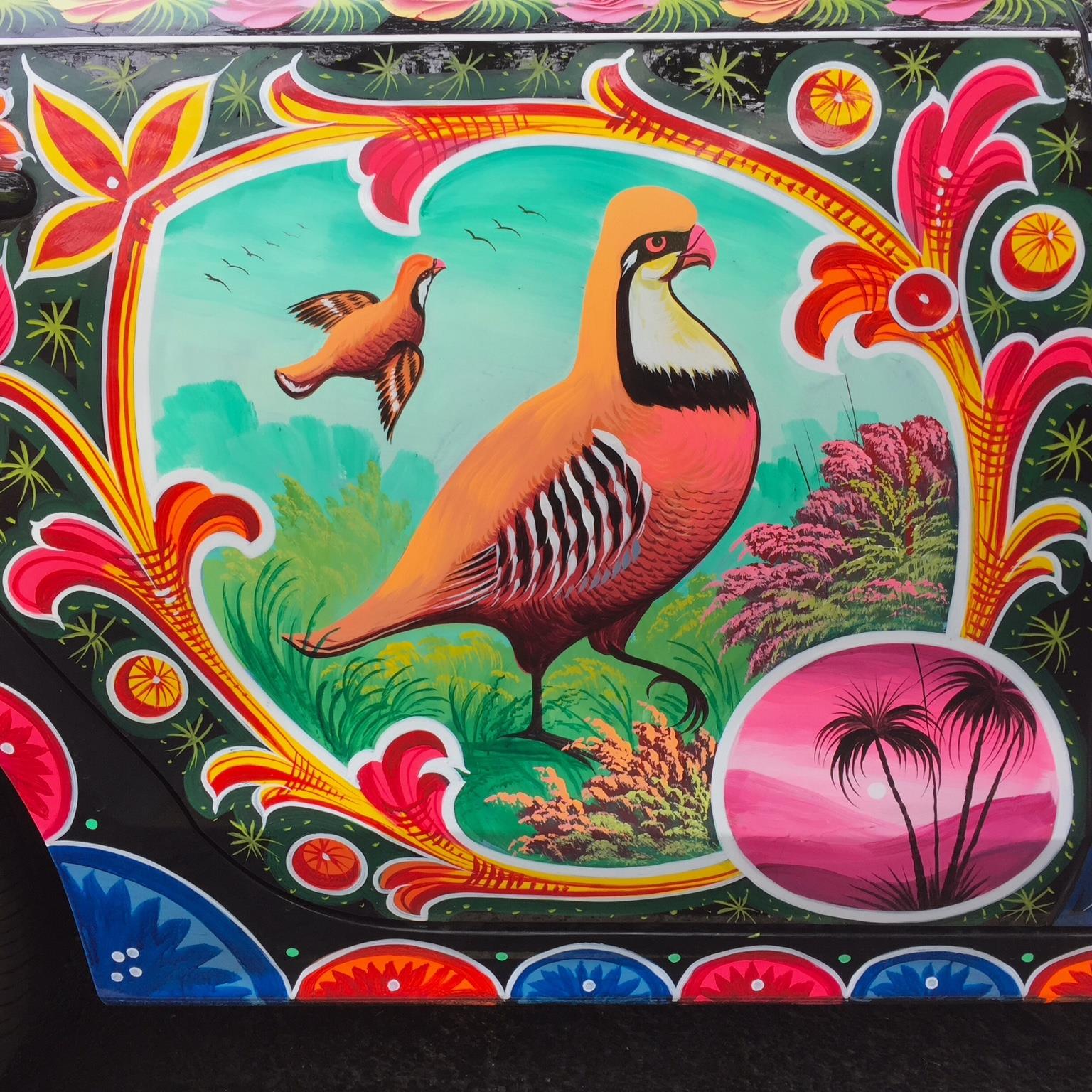 Sanam Azeem is the owner of Volkswagen Jetta and the designer of the truck art on the car is Haider Ali. Haider Ali is in the business of truck art for over 28 years, thus he has expertise in it. He travels the world and teaches people about how to decorate their vehicles. His organization is called Phool Patti and he is also part of the team working to paint the upcoming new Islamabad Airport.
WAY TO START THE DAY 🌞😀🌞I can't believe it! I parked in this gray parking lot that had one space open…NEXT TO AN ART…

Posted by Mars Cox on Tuesday, January 23, 2018
Truck art began in Pakistan introducing a unique way to express art and talent. Decorating vehicles is not a mainstream phenomenon. For Pakistan, it means showing off their culture and identity. Now it is spreading all over the world and it seems that foreigners might start adopting this culture frequently.