NUST develops Pakistan's First Carbon Fiber Car
National University of Sciences and Technology (NUST) students have developed the first carbon fiber car of Pakistan. The car gives 100Km mileage per liter which is just remarkable. This environment-friendly car is now part of Shell Eco-Marathon Asia. It will represent Pakistan in this Ec0-Marathon.
The goal of developing this car was to bring something in the market which is not just eco-friendly but also gives good mileage. Unlike the traditional cars, this one will not be harmful to our environment. There will not be the carbon monoxide and hydrocarbon emissions that are harming our surroundings and depleting the ozone layer. One of the reason for climate change and global warming is the poisonous car emissions.
In Singapore, the 9th edition of Shell Eco-Marathon will be held from March 7th to 12th. Students from countries all over the world participate in this program. They are challenged to introduce and manufacture the perfect energy efficient cars. It is pertinent to mention that in the event this year 120 students from around the world will take part. Last year a Pakistani team from NUST won this competition. Let us hope that this time around as well students from NUST will win this.
There will be two competitions in this whole Ec0-Marathon. The teams will display how far their car can go by consuming least fuel in the first competition. Then in the second competition, they will show that how drivers will control the efficiency factor when they are driving at maximum speed. So the aim of this competition is to find out the fastest energy-efficient driver and vehicle in the region of Asia.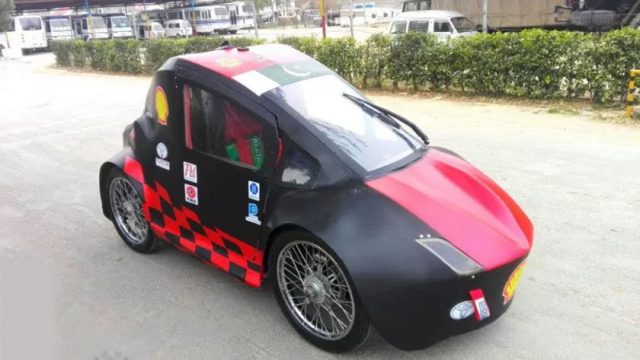 It is amazing to see how Pakistani students are achieving heights and are globally promoting a positive image of Pakistan. Recently we came to know about the Einstein of Pakistan who introduced 13 new formulas in Mathematics. So it is amazing to see people from Pakistan working for the wellbeing of the country.