The registration form for PM Imran Khan's 'Naya Pakistan Housing Programme' has been issued by the National Database and Registration Authority (NADRA).
Initially, in 7 districts data will be collected to understand the housing needs of the people in cooperation with NADRA. The 7 districts are Sukkur, Quetta, Gilgit, Muzaffarabad, Swat, Islamabad and Faisalabad.
How to apply for Naya Pakistan Housing Programme
The form to apply for the Naya Pakistan Housing Programme can be downloaded from NADRA website online.
The form can be submitted within two months from October 22nd to December 21st. The registration fee to apply for the programme is Rs 250.
Naya Pakistan Housing Programme registration form.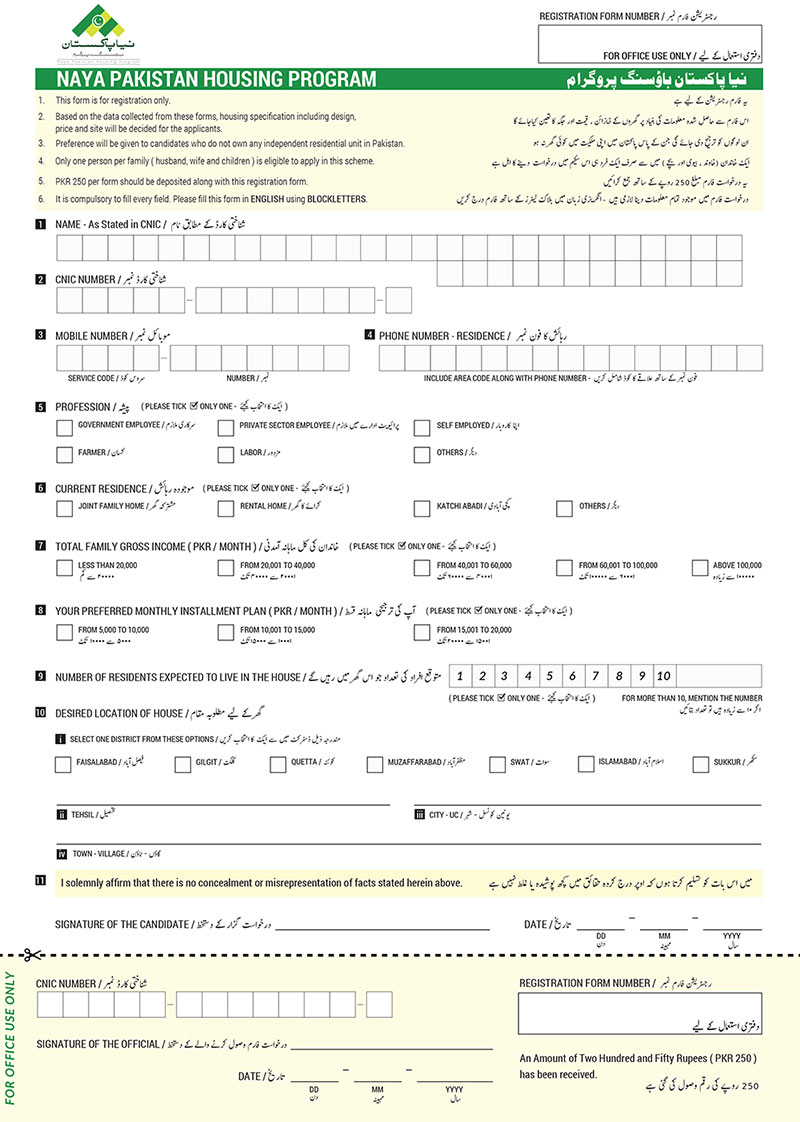 Eligibility criteria to apply
For this scheme, only one person per family can apply
Preference will be given to those who do not own their own residential house in Pakistan
The scheme is mainly for common people of Pakistan who earn around PKR 10,000 to 25,000 monthly
The registration fee of PKR 250 has to be deposited with the registration form
Data will be analyzed and then housing specs including its site, design, and the price will be decided for the candidates
The aim of this scheme by Prime Minister Imran Khan is to provide 5 million affordable houses for the common underprivileged segment of the society.