Kids Playing Area & Food Court of New Islamabad Airport Revealed
The pictures of the New Islamabad International Airport have been circulating all over the internet. But in this article, we will share with our readers the snaps of kids playing area and food court of the new airport.
This is the picture of Kids Playing Area
Well from this picture, it doesn't seem that great. Just a few kid rides that appear below standard.
Now this is the picture of the food court of Islamabad International Airport.
We have Coffee Plant, for the coffee lovers and the bakery café Bread &Co.
This is the sitting area of the food court.
Visitor's Gallery, Food Court, and Airline Ticket Counter
This is the bookshop
Here is the full video of the new airport
New Islamabad International Airport is ready to welcome passengers with open arms and wider wings @pid_gov @icao @ACIWorld @iata2press @PCAAOfficial pic.twitter.com/90god6k9hV

— Aftab Gilani (@aftabgilani73) April 24, 2018
Let us look at some other pictures of the Airport.
This is the Mosque of the New Islamabad Airport
The picture showing baggage and transit/transport arrows
The pictures of VVIP Lounge – New Islamabad International Airport
The artwork & design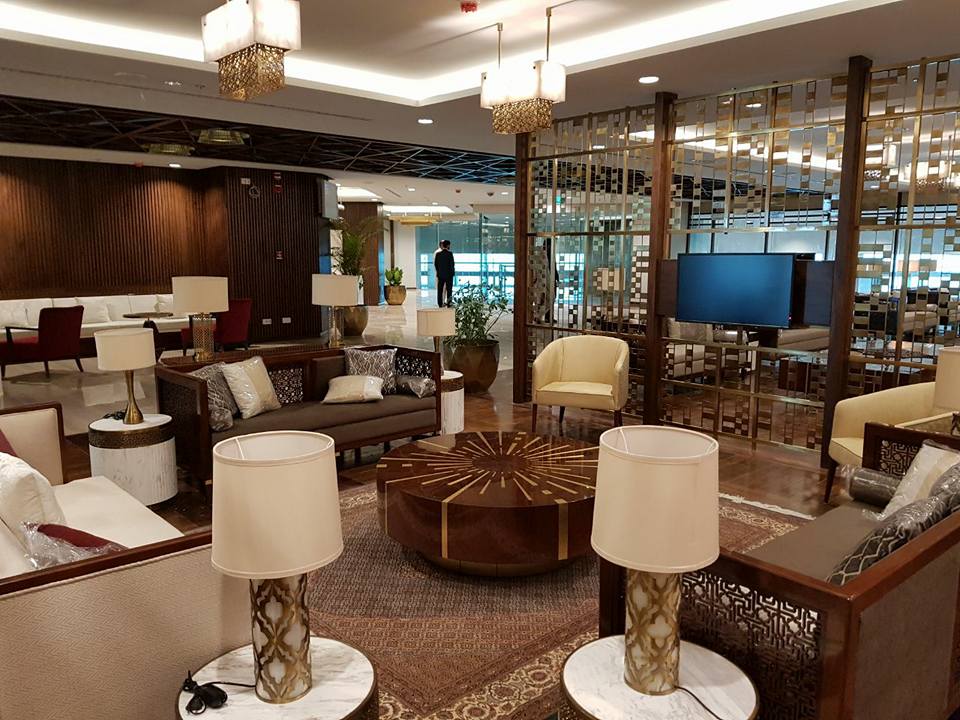 A look at the airport exterior
The inauguration of the airport is expected on May 3rd, 2018 but still, the name of the airport has not been finalized. Prime Minister Shahid Khaqan Abbasi rejected all three names that were proposed to him for new Islamabad International Airport. Liaquat Ali Khan, Mohtarma Fatima Jinnah, and Gandhara are the names that were suggested to the Prime Minister. He rejected all of them thus the matter has been left unsolved.
Newly built Islamabad International Airport will be inaugurated by Prime Minister Shahid Khaqan Abbasi on May 3rd. From then onwards all local and international incoming and outgoing flights will shift from Benzair Bhutto Aiport to New Islamabad Airport.