Imran Khan's First Picture with Bushra Maneka Goes Viral
Imran Khan is the most popular Pakistani, in Pakistan and around the world. For his achievements in cricket and as a politician Imran Khan is highly loved and criticized as well. Coming to his personal life, Imran Khan recently married for the third time with a spiritual lady Bushra Maneka. After their marriage people have not seen them together in any picture as Bushra wears a veil.
Well, now a picture has gone viral of Imran Khan and Bushra Bibi. It seems that it has been snapped in Banigala.
In the picture, Imran Khan is wearing a formal blue shirt with black pants while Bushra Maneka is wearing a beautiful pink gown.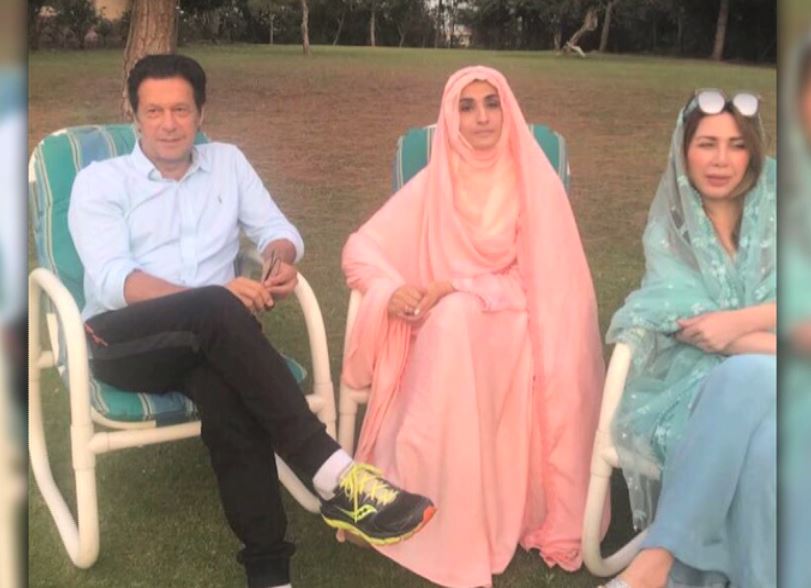 It is pertinent to mention here that when Imran Khan's third marriage speculations started in January, people were confused whether it is just rumor or it is true.
Then Imran Khan tweeted about it and cleared all doubts.
He said, "For 3 days I have been wondering have I looted a bank; or money laundered bns in nation's wealth; or ordered a model-town-like killing spree; or revealed state secrets to India? I have done none of these but discovered I have committed a bigger crime: wanting to get married."
"However, my concern is for my children & the very conservative family of Bushra begum, all of whom have been subjected to this malicious campaign by NS & MSR."
Adding, " NS & MSR can rest assured that their vicious campaign has only strengthened my resolve to fight them all the way."
Concluding this he tweeted, "All I ask of my well-wishers and supporters is that they pray I find personal happiness which, except for a few years, I have been deprived of."