Imran Khan's 11-Point Agenda – First Step Towards Naya Pakistan
Imran Khan revealed the 11-Points Agenda for a Naya Pakistan as he addressed the historical rally at Minar-e-Pakistan on Sunday.
The 11-Point agenda of Imran Khan focuses on
Education
Health
Revenue generation
Corruption
Investment
Employment
Agriculture
Federation
Environment
Police system
Women empowerment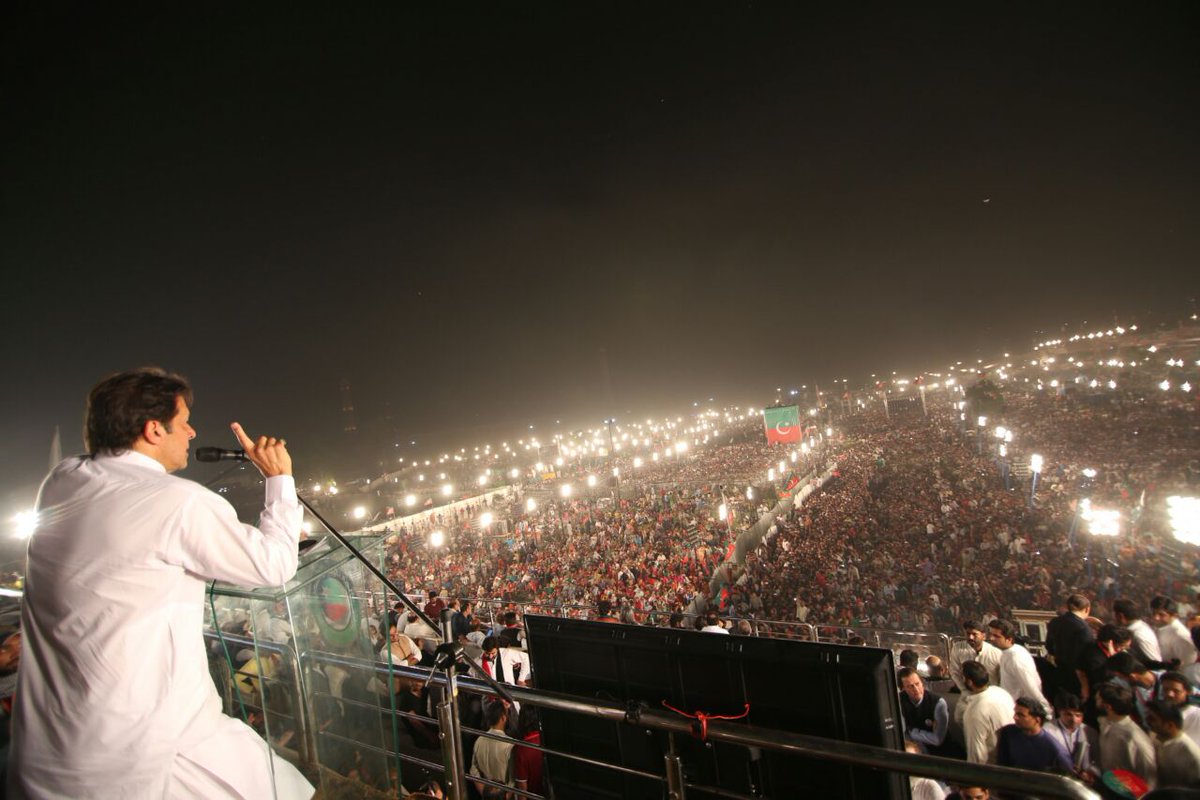 Education
Addressing his first point 'Education', Khan said, "3.5 crore children study in government schools. Half of Punjab's budget is being spent on Lahore. I ask Shahbaz Sharif who's ruling Punjab for 10 years, how many international-level universities did he establish?"
He said that for a country to grow Education is essential. All the Asian Tigers have heavily invested in education, thus they have progressed.
Health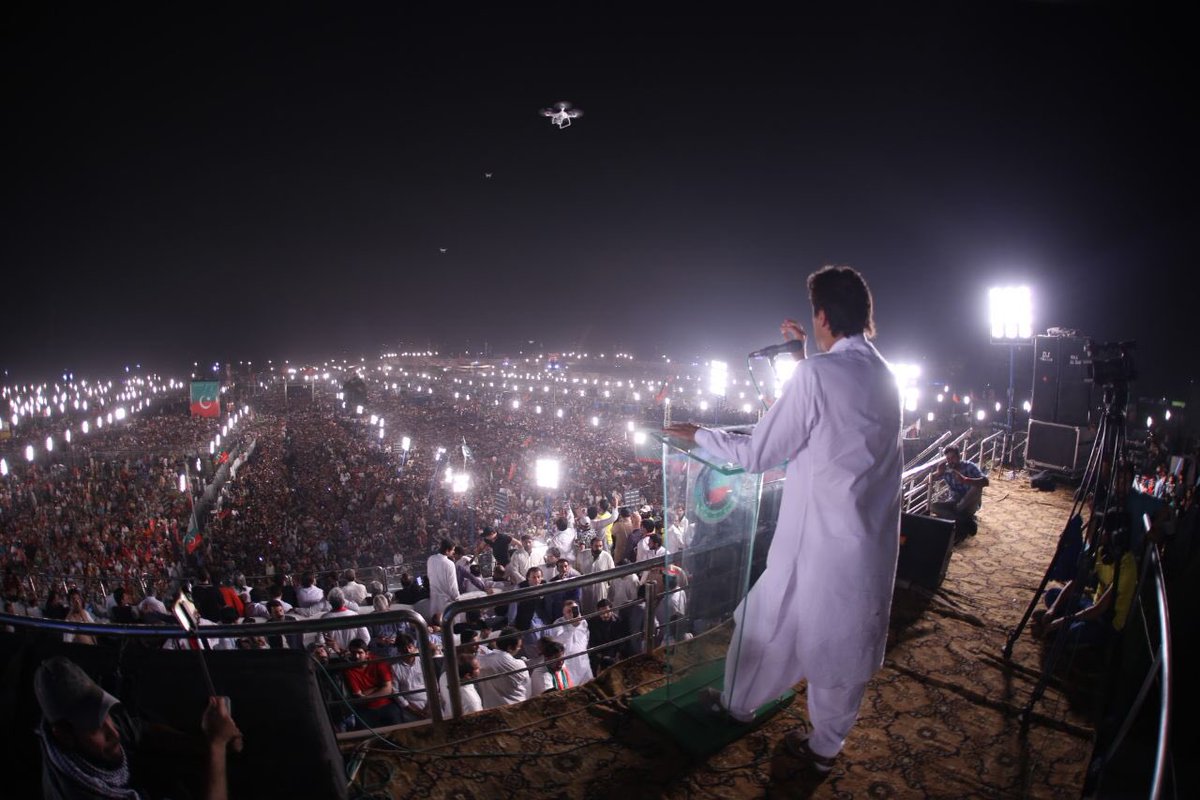 Imran Khan said that after education health reforms are most important for PIA. He cited the example of Shaukat Khanum Cancer Hospital that PTI established it without government help. Khan said that he aims to start a health insurance scheme for the poor of Pakistan.
Revenue Generation
The third agenda on Khan's list is revenue generation. He said it is the biggest challenge to generate revenue. It is important to start an effective & clear tax system to pay back the debts.
Corruption
The fourth step that Imran Khan will take will be to eradicate corruption from Pakistan. He gave an example of his own decision to remove PTI's lawmakers who sold their votes in elections. He said that by strengthening accountability & justice corruption can be minimized.
Investment
By creating an investor-friendly environment in Pakistan, the PTI government aims to boost investment in Pakistan. Local & foreign investors just need a little push to invest in Pakistan. It will then just promote business but also create jobs in the country.
Employment
The 6th point of PTI's agenda promises Pakistani youth, better jobs & opportunities. Khan aims to offer incentives in tourism industry, real estate business and other markets so that jobs are created.
Agriculture
For agriculture sector, PTI will announce an agriculture emergency all over Pakistan. Imran Khan will introduce new tech in farming & will train farmers accordingly. This will, in turn, increase crop yield & profits will be gained.
Federation
The federation will be strengthened by giving province their due rights. Khan said that small provinces have been exploited. He announced that Fata's merger into KPK will be accelerated.
Environment
A project similar to Billion Tree Tsunami will be initiated all over Pakistan to protect the environment. Over 10 billion trees will be planted in the country.
Police System
In order to create Pakistan a just & fair society, reforms will be introduced in the police department.
He said, "Our Khyber Pakhtunkhwa police is totally depoliticized. There's no victimization via FIRs, there not a single extrajudicial killing in the province while in Sindh Rao Anwar killed 400 people."
Women Empowerment
Women will be provided with quality education and inheritance rights. For a country to grow it is important that its women are given equal rights & they are empowered.
Imran Khan said, "Whatever I am today, it's all because of my mother who made me a patriotic person and raised me to be a truthful person."
In all 11-points there is no mention of roads or bridges as Khan said, "Countries don't flourish because of the roads and bridges, but when you spend on human development," adding that PTI will "invest maximum on the development of the people, on one education system in Pakistan."