Hyundai the leading Korean automaker recently launched the all-new Santro in India. The starting price of Santro in India is 3,89,900 Indian rupees which are almost 708,489 Pakistani Rupee. Now the people are speculating whether Hyundai will launch Santro in Pakistan or not.
In India, there are 7 variants of Hyundai Santro that have been introduced. These include automatic and CNG variants. Either it has 1.1L petrol or CNG engine coupled with either manual or auto transmission that produces 69hp. There was a time when Hyundai Santro was quite famous in Pakistan like Mehran and Cuore. Now as Hyundai is entering the Pakistani market, it is expected that the company will re-introduce Santro in Pakistan. In India, the car has been launched and now it is highly anticipated that will be launched in Pakistan as well.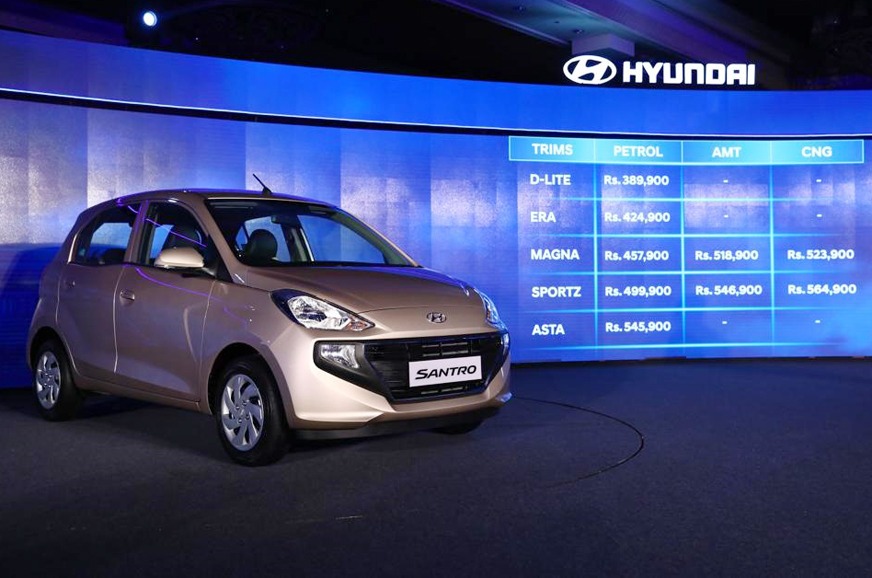 Hyundai has collaborated with Nishat Motors to enter in Pakistani market under auto policy 2016-21. Also, Hyundai has acquired land in Faisalabad for its assembly plant. The company will locally assemble and manufacture cars in Pakistan. By the first quarter of 2020, the locally assembled Hyundai cars will be introduced in Pakistan. Hyundai has not announced which imported cars it will launch in Pakistan but people are hoping that Santro is relaunched.