Five International Auto Companies Coming to Pakistan in 2018
Renault:
Just recently the news has been confirmed that French automaker Renault is coming to Pakistan. Renault has signed a contract with Al-Futtaim to start producing cars in Pakistan. As per the deal, Al-Futtaim will develop an assembly plant in Pakistan and distribute cars while Renault will bring forwards its latest product and innovations in the auto sector in Pakistan.
As per sources the first car that Renault and Al-Futtaim will launch in Pakistan will be Renault SUV Duster.
Kia:
Kia is a Korean automaker that is coming to Pakistan. Kia Motors is collaborating with Lucky Cement to assemble motor vehicles in Pakistan. Lucky Cement is a Karachi based company that is part of the huge conglomerate Yunus Brothers Group. Kia is expected to launch four new cars in Pakistan by 2018. They are Kia Picanto 2018 (Hatchback), Kia Rio 2018 (Hatchback), Kia Sportage 2018 (SUV) and Kia Carnival 2018 (MPV).
Hyundai:
Hyundai is another Korean company that is partnering with Nishat to launch cars in Pakistan. Hyundai Nishat is coming very soon with electric and hybrid cars in Pakistan. The Hyundai Nishat cars expected to launch in Pakistan in 2018 are Hyundai Elantra, Hyundai Tucson (Crossover), Hyundai Verna and Hyundai Creta (Crossover).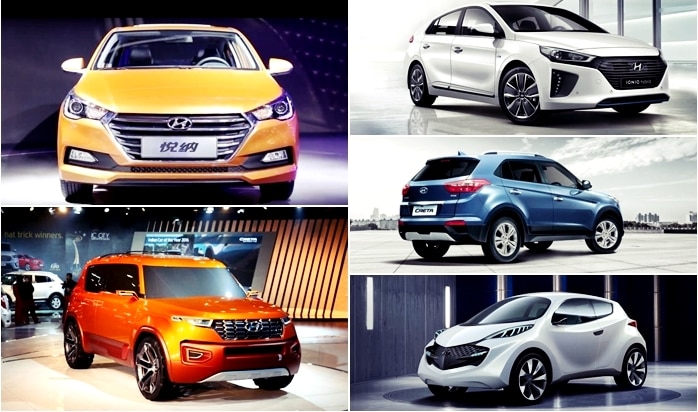 Volkswagen:
The German automobile company, Volkswagen has also expressed the desire to invest in Pakistan. PM Pakistan met with Volkswagen's member of board's Management Dr. Joseph Baumert and told him that full support would be given to the company once it starts business ventures in the country.
Chinese auto manufacturer deal with Sazgar:
Sazgar Engineering Works Ltd confirmed that they have signed a "Vehicle Assembly Cooperation Agreement" with a Chinese auto manufacturer to manufacture, assemble and distribute cars in Pakistan by 2018. The name of the Chinese automaker has been kept anonymous.