The first bus of Peshawar Bus Rapid Transit Project has reached the city. 
PTI tweeted, "1st Bus of #PeshawarBRT has reached Peshawar; the test run of the bus will take place in upcoming days #BadalGayaHaiKP"
Here is the picture of the bus.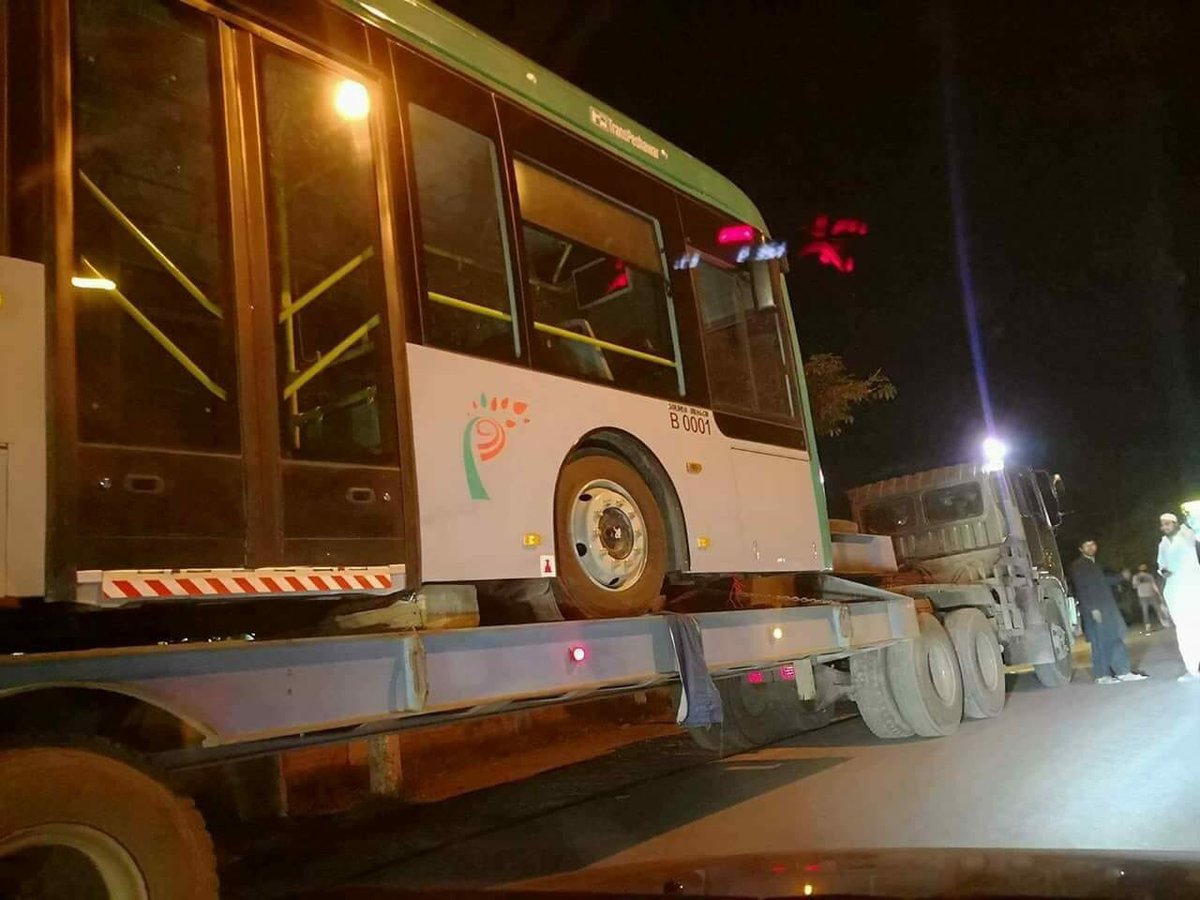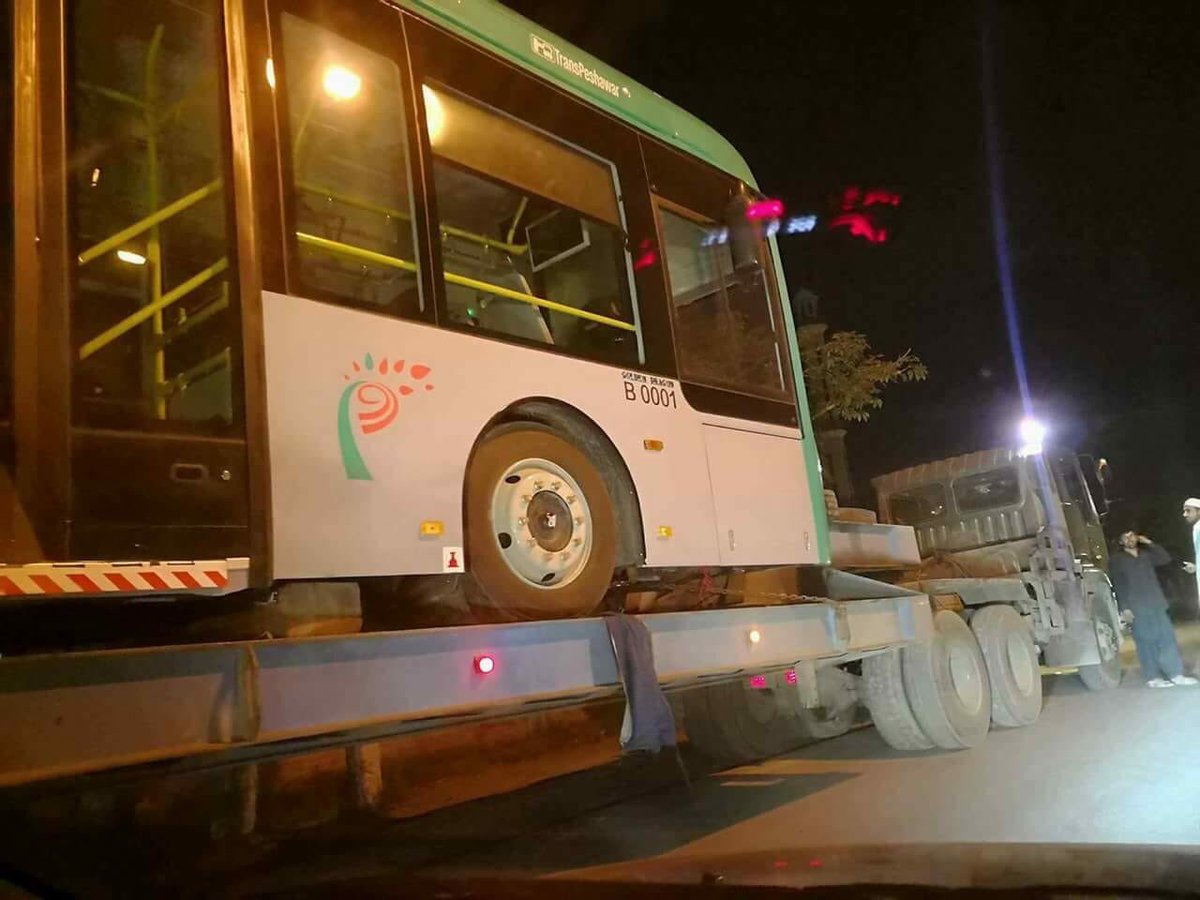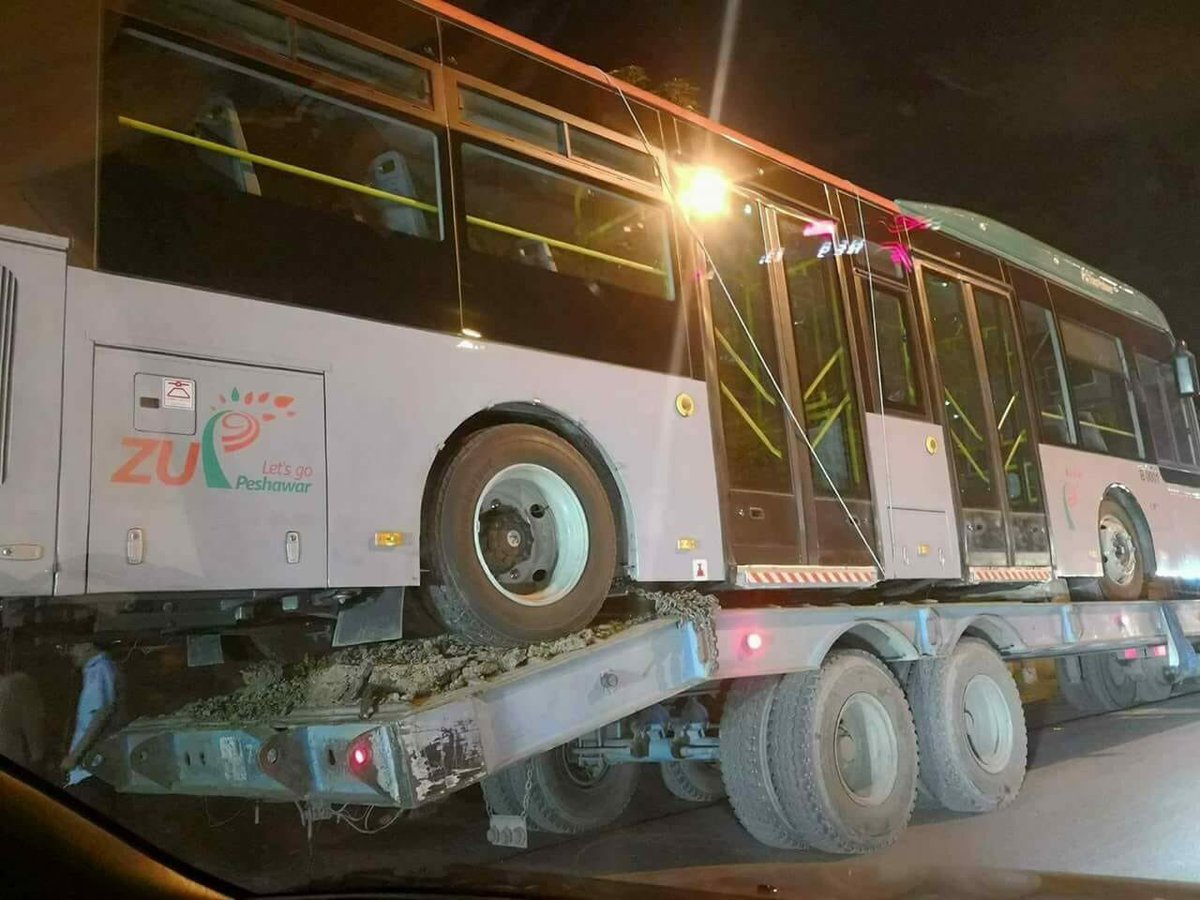 Here is the video of the Bus in Peshawar.
Pervez Khattak CM KPK inaugurated Bus Rapid Transit (BRT) Project in Peshawar in October last year. He claimed that the project will be completed in six months time. Furthermore, he also said that the project will help 400,000 travelers to commute.
CM KPK said, "We promised to provide best means of transportation to the people and the project will be completed in six months." He further claimed the project will be "cheaper than similar projects undertaken by other provinces."
Xiamen Golden Dragon Bus is the bus manufactured in China for BRT project in Peshawar. We shared the pictures of the bus in an article, previously.
We told our readers earlier that National Geographic TV will video-graph the Bus Rapid Transit (BRT) project in Peshawar. A team will be sent to the provincial capital of KPK to video-graph the mega project.
Peshawar Development Authority (PDA) Director General, Israrul Haq Bus Rapid Transit project in Peshawar said that "It (Peshawar BRT) is also the biggest BRT in Pakistan to-date. Once completed, we would present BRT Peshawar for an entry in the Guinness Book of World Records due to its fast-paced completion."
It is pertinent to mention here that due to changes in the design of the BRT and the adjustment of the Asian Development Bank funds Peshawar Bus Rapid Transit project cost has gone up from Rs49 billion to over Rs68 billion. The cost has increased by almost Rs 20 billion.