Chaotic Situation at old Benazir Bhutto Airport in Islamabad
New Islamabad International Airport was inaugurated on May 1st by PM Pakistan. The first flight from Karachi landed at 11 am at the New Islamabad International Airport on May 1st. PK-300 carrying 150 travelers landed at the new airport. Also, the first flight departed from the airport for Karachi at 12.30 pm.
Now today, on May 3rd the airport has opened its doors for the public. But an extremely chaotic situation was witnessed at the old Benazir Bhutto International Airport. Authorities are in hurry to vacate the passengers thus creating disorder & a messy situation at the airport.
Nasim Zehra tweeted with a picture showing an overcrowded departure lounge at the old Benazir Bhutto International Airport. She said, "Mayhem: Shocking situation at the Islamabad International departure area- several flights leaving close to each other – passengers packed like sardines- pushing and shoving and likely to miss flights. 'Management's explanation: Airport has to shut down so sending off all flights before 10 am."
#Mayhem: Shocking situation at the Isbd Int'l departure area- several flights leaving close to each other – passengers lacked like sardines- pushing & shoving as likely to miss flights. 'Management's explanation : Airport has to shut down so sending off all flights before 10am. pic.twitter.com/fPK4q13ABF

— Nasim Zehra (@NasimZehra) May 3, 2018
Adil Najam tweeted, "A short, intense and fulfilling #pkNHRD #InvestInPKyouth visit. Had hoped would fly out of #NewIslamabadAirport but was not to be. Was mayhem and anarchy at old airport and all flights delayed because of it. Hopefully the move happens soon."
A short, intense and fulfilling #pkNHRD #InvestInPKyouth visit. Had hoped would fly out of #NewIslamabadAirport but was not to be. Was mayhem and anarchy at old airport and all flights delayed because of it. Hopefully the move happens soon✈️. pic.twitter.com/qNnh1L7lof

— Adil Najam عادل نجم (@AdilNajam) May 3, 2018
Look at the pictures at old Islamabad Airport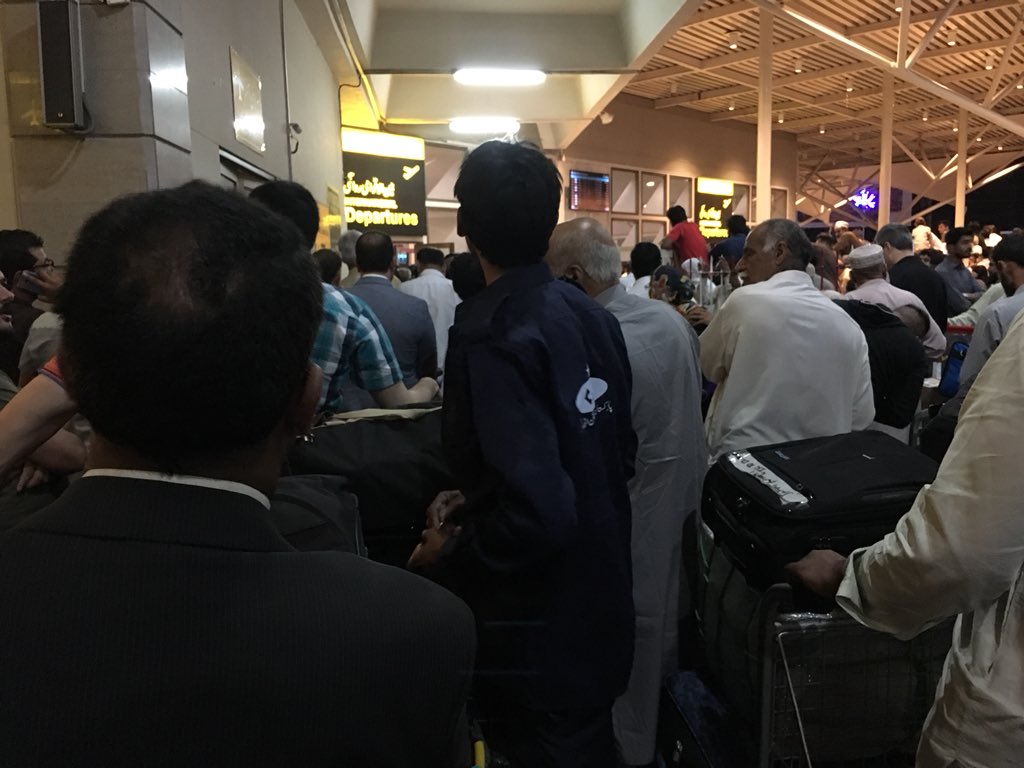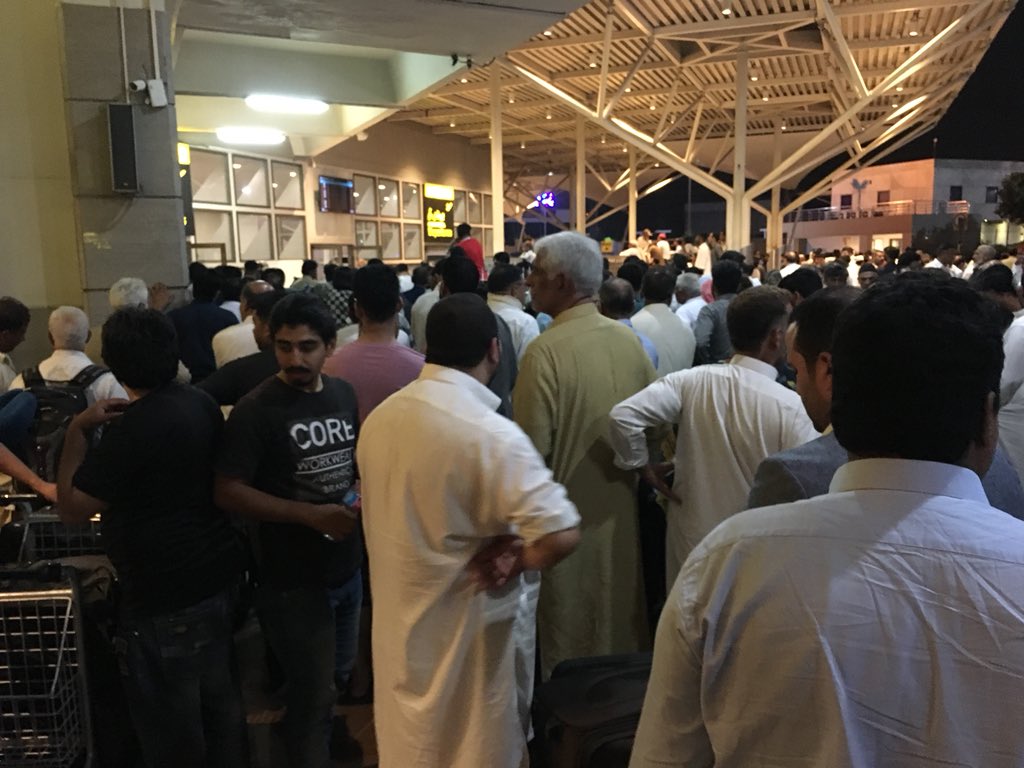 Quite clearly there has been no smooth transition from Benazir Bhutto International Airport to New Islamabad International Airport. But now many flights are being transferred to the new airport. Pakistan's Civil Aviation Authority Pervez George said, "The new Islamabad International Airport became fully operational on Thursday with the departure and arrival of several domestic and international flights". Adding, "Flights took off from and landed at the new airport today as scheduled."