Careem Super Saturday offer is here
The leading and most favorite ride-hailing company of Pakistan has introduced another offer specifically for its Captains.
The offer, Super Saturday provides a chance for its current captains and those aspiring to become Careem Captains, earn rewards in shape of money. The newly registered Captain of Careem will be given Rs. 500 for becoming a part of Careem Family. If a Careem registered Captain will recommend new Captains he can earn up to Rs 2,000. So those who want to get registered for this offer, just call 02138693081 and become part of this offer.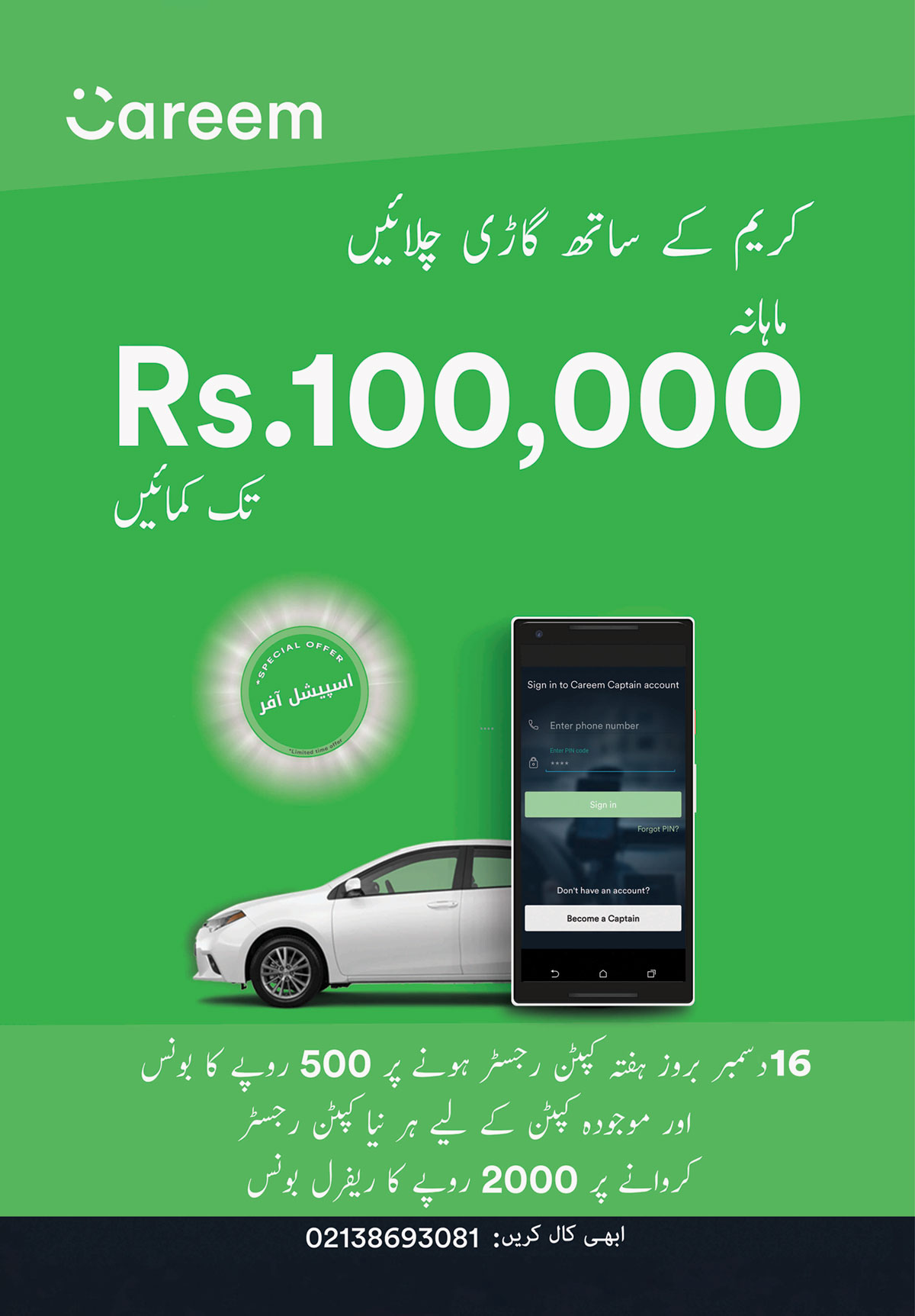 The aim of this initiative by Careem for its Captains is to acknowledge their efforts. To encourage them by giving small rewards and to recognize their efforts. It is important that employers are told now and again that they are needed and the company owes them a lot. This makes them feel wanted and important and improves their performance as well. Therefore it is commendable how Careem holds events and offer for its Captains.
Before this Careem held an event where its Captain won a free trip to Dubai. Then in Karachi Careem introduced a program in which those Careem Captains who took most rides in 3 hours were given Rs 10,000. Five captains took eight rides in three hours and they were all given prize money Rs 10,000  each.
Careem is a transportation company originally based in UAE. It has started its operation in 53 cities across the Middle East. In Pakistan, the company has been working successfully for three years and counting.
Media coordinator and junior editor at Research Snipers RS-NEWS, I studied mass communication and interested in social, local and community issues, I have 3 years experience in the media industry.