5 Pakistani Celebrities who were Murdered
5 Pakistani Celebrities who were murdered.
Amjad Sabri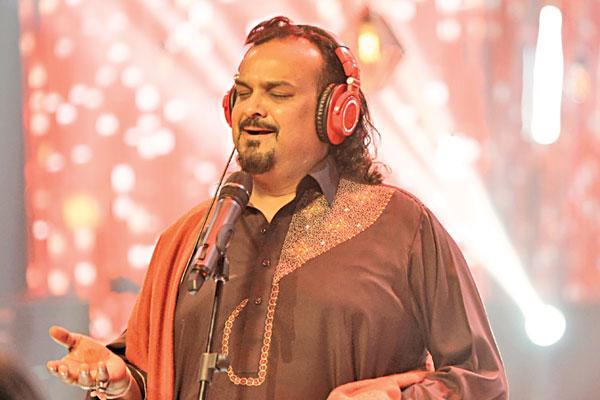 Amjad Sabri, known for his Qawwalis was loved in Pakistan & globally for his powerful voice. He was murdered on 22nd June 2016 as he was going for an Iftaar Transmission on a TV Channel. Two motorcyclists opened fire on Amjad Sabri's car near Liaquatabad Town, Karachi. Sabri died on the spot as two shots were fired on his head and one on his ear.
Qandeel Baloch
One of the most controversial celebrities in Pakistan, known for her bold social media presence, Qandeel Baloch was killed allegedly by her brother Waseem on 15th July 2016. She was drugged & asphyxiated in her sleep at her parent's residence in Multan. Her killer Waseem was arrested on 16th July.
Waseem claimed, "Qandeel was bringing disrepute to our family's honor and I couldn't tolerate it any further. I murdered her on Friday night when everyone else had gone to bed."
To honor Qandeel for being who she was and reflecting the intolerance of society a drama was made on Qandeel's life called Baaghi. Saba Qamar played Qandeel in her biopic.
Sultan Rahi
The hero of Pakistani & Punjabi cinema in the 70s, 80s era, Maula Jatt star Sultan Rahi was shot and killed on 9th January 1996. He was murdered on the main highway in Pakistan called Grand Trunk Road near Samanabad Chung. Rahi was traveling with his friend from Islamabad to Lahore when his car was stopped by some bandits who wanted money. When Sultan Rahi resisted they killed him and injured his friend.
Sumbul Khan
Sumbul Khan was a Pakistan female singer and actress. She was killed for refusing to perform at a private party. Three gunmen broke into the house of Sumbul in Mardan, they tried to abduct her to make her perform at a private party. At her refusal, she was murdered by them.
Three gunmen have shot and killed a female singer and actress who refused to perform for them at a private party in Pakistan, police say.
The attackers broke into the home of Sumbul Khan in the northwestern city of Mardan and tried to abduct her to perform at a private party.
Kismat Baig
Kismat Baig was a stage actress in Lahore. She was murdered by gunmen who intercepted her car and opened fire at her during broad daylight in Lahore. Rana Muzammil, the person who ordered her murder said,  "I only wanted her to be left injured in the firing."
Adding "I asked Kismat Baig to perform in a stage drama in Faisalabad, but she turned down my offer."